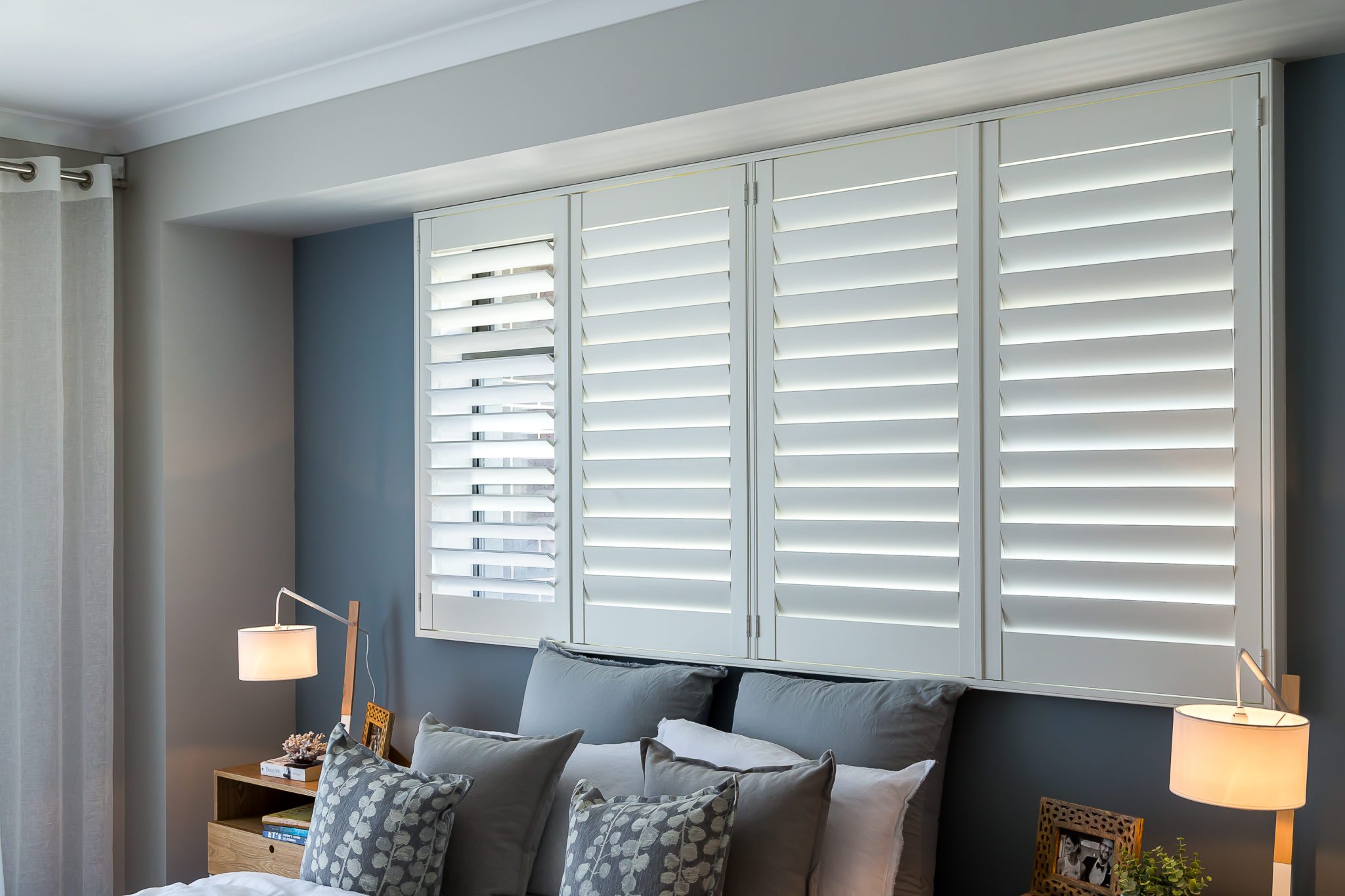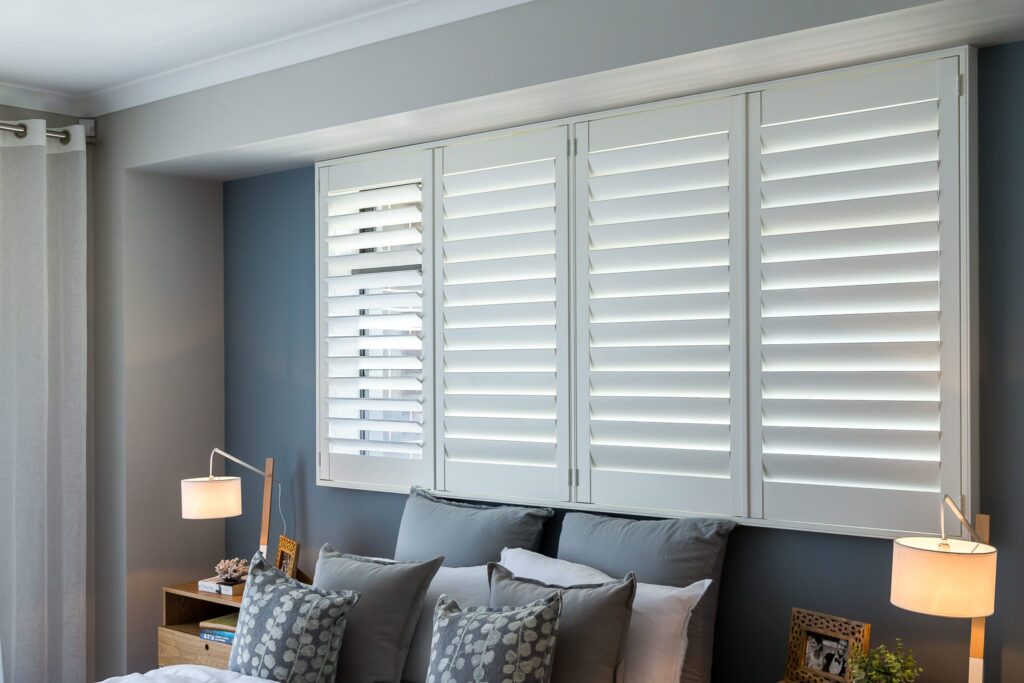 It will not matter if you're just redecorating, renovating or building a brand new home… your window coverings choice will always come down to a few core points: aesthetics, function, and the main driver, cost. My Direct Blinds makes pricing your plantation shutters very easy, in fact you can get an instant cost for your project by entering your measurements into our shutter product page. Aside from this you can also learn how to estimate your plantation shutter cost by studying what factors will come into play with your quote below.
WHAT COSTS MAKE UP YOUR SHUTTER BLINDS QUOTE?
DIY (Do it Yourself) INSTALLATION COSTS
With My Direct Blinds, we do our best to educate our customers on how to measure and configure their shutters with the help of clever diagrams and videos. You won't need to send a contractor to your home to do this. By opting for DIY plantation shutters, & a DIY measure and install you can save on the costs otherwise needed for a contractor to complete this work. Our instructional measure & install section will show you all of the points a professional will look at, except completely free. A plantation shutter installer will often charge more than $50 per panel, not per window!
WINDOW SIZE
Since plantation shutters costs are based off the size in square meters, your final price will vary heavily depending on the size of your window openings. With My Direct Blinds you can be confident in knowing that we will not charge you any additional costs for having extra mid rails, more panels, or different architraves. Other suppliers will charge a 10% premium for the use of a Z-frame, we do not. Our only extra cost is in the case of corner, and bay windows. You will always receive the lowest possible price for your particular mounting type.
RETAIL PLANTATION SHUTTER PRICES & COSTS
Expect to pay at the very minimum $350 per square meter m2 (often much more!) for someone to come to your home and measure for you plus the installation costs mentioned above per panel.
OUR PLANTATION SHUTTERS COST
An industry smashing $268 per square meter plus delivery costs. You can easily save more than 35% with our DIY option. Our delivery costs are often less than the installation costs for a professional installer.
WINDOW SHUTTERS PRICE FACTORS
FACE FIT VS RECESS FIT
A shutter that is fitted on the outside of your window, compared to the inside will have an increased cost due to being slightly larger in size.
A recess fit (or inside mount), is when the shutter is fit within the window frame or reveal. A face fit (or outside mount), attaches to the wall space around your window, overlaying part of the wall and window on all sides. More often than not a face fit is mounted directly onto your window architraves (timber frame around the window).
When choosing where to mount your shutter, you should take into the account how they will look. Commonly, people opt for an inside fit over a face fit due to the shutter sitting flush within the window opening. Face mounted shutters project out into the room and are considered slightly less aesthetic.
COLOUR
Depending on the type of plantation shutter you are going for, your cost can change. Basswood shutters are more expensive than PVC shutters due to containing organic materials that are more costly to cultivate. There are generally no noticeable aesthetic differences between a PVC and basswood shutter when they are in painted colours, such as white. White being the overwhelmingly most popular choice of colour for shutters, there is no reason to opt for a Basswood shutter and thus increasing your cost. PVC plantation shutters are also warranted for wet areas, meaning they not only have a cost benefit, they also feature functional benefits over basswood shutters.
If you are in the market for a stained timber finish, then this is when you should be looking at basswood shutters.
Stained basswood shutters are more expensive than those painted in white.
WHAT IS THE MOST COST EFFECTIVE PLANTATION SHUTTER MATERIAL?
As mentioned above, PVC is the most viable material for your shutters due to the lower costs. PVC plantation shutters are made from a durable material – it will not fade, crack or warp in the harsh Australian climate. They're moisture resistant and suitable for your kitchens and bathrooms or any other wet areas. When comparing painted colours such as white, to other materials such as basswood, PVC shutters will undoubtedly save you a lot of money. PVC plantation shutters from My Direct Blinds feature a aluminium core for increased strength. We also sell basswood shutters for those looking for a timber stain finish.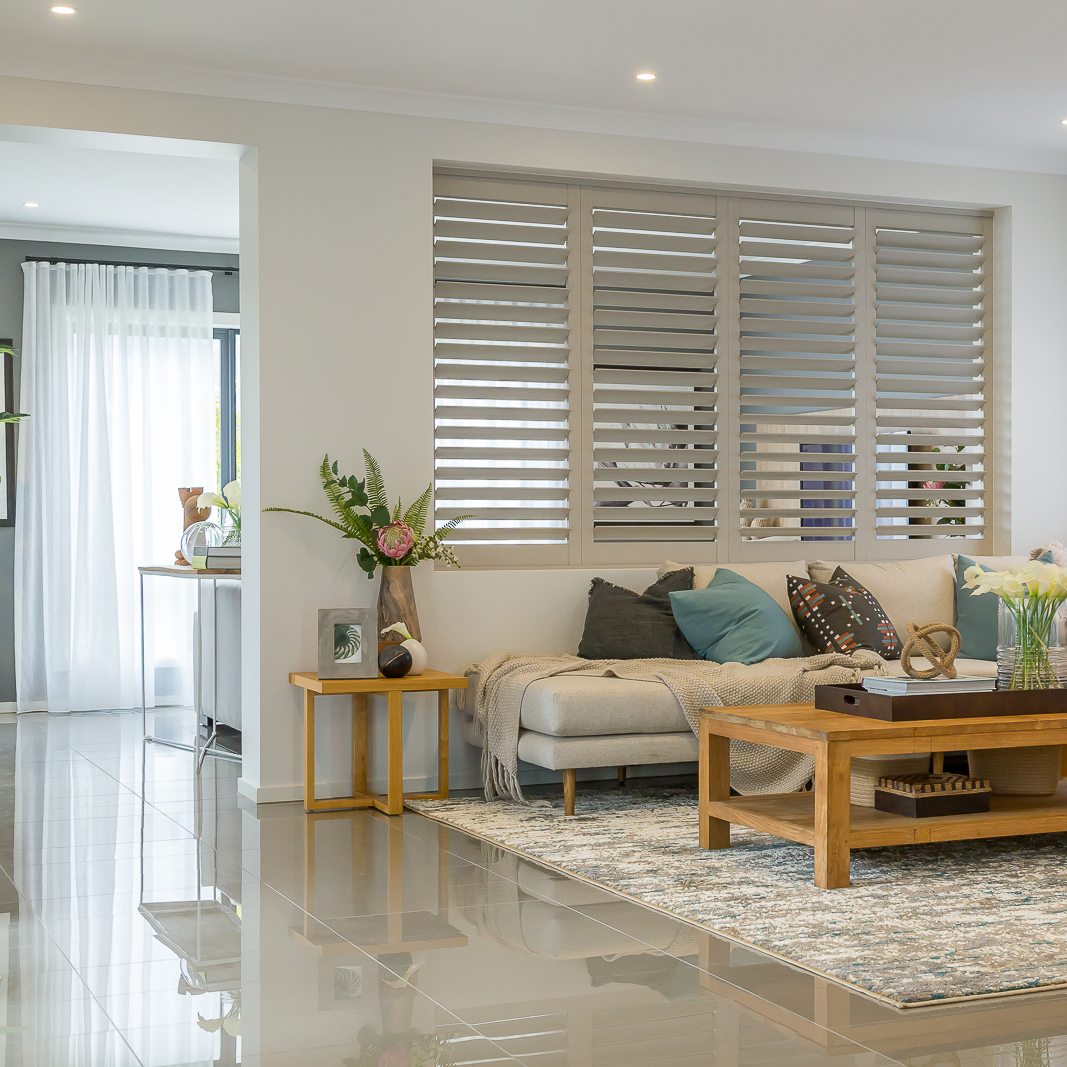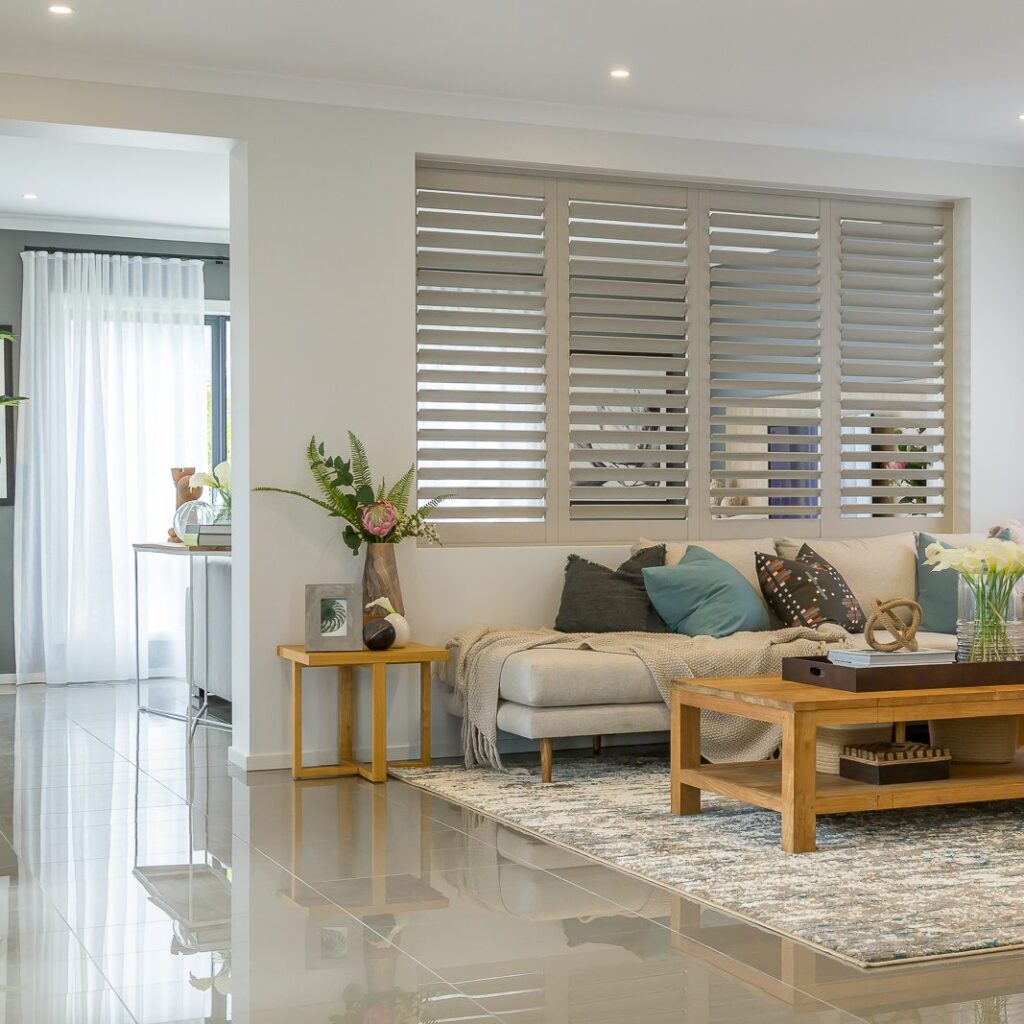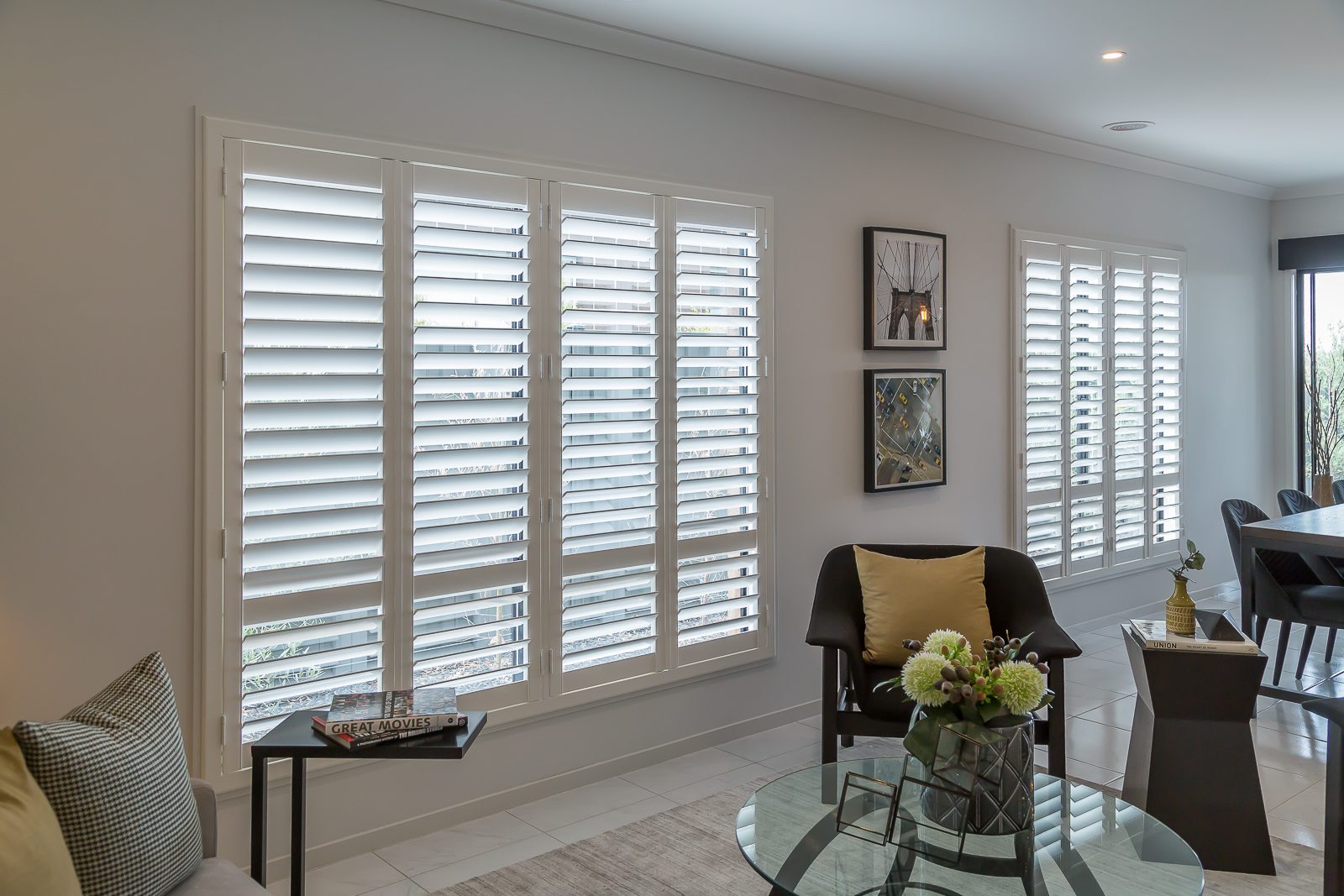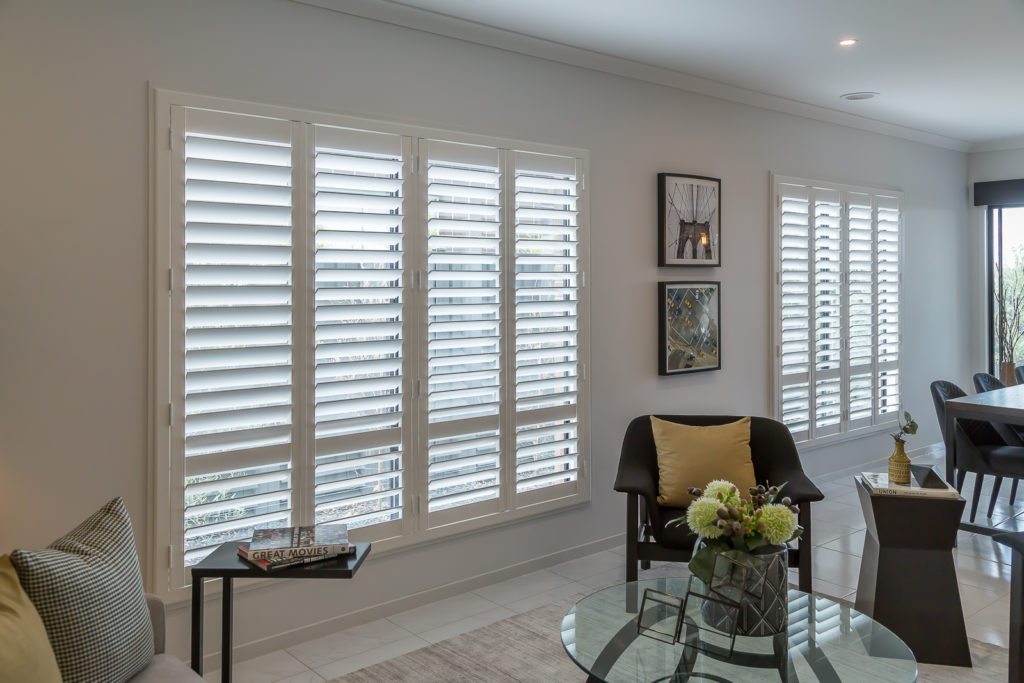 PLEASE DON'T PAY TOO MUCH
You've landed here because you're wondering what plantation shutters cost. At My Direct Blinds we're incredibly confident of our industry breaking pricing and the fact that you are able to get an instant quote for your entire home using nothing more than your smartphone.
There is no need to wait days for a consultant from a regular retailer to give you an overpriced quote.
There is equally no point to drive all the way to your nearest shutter retailer, to browse through overpriced and poorly manufactured shutters.
Get in touch with us to learn how to get your plantation shutters delivered with a 7-9 week lead time right to your doorstep after receiving your instant quote.
ONLY THE BEST DIY PLANTATION SHUTTERS
You will enjoy the lowest possible price on our DIY shutters, direct from the manufacturer. My Direct Blinds removes the middleman, such as a local wholesale supplier and only deals direct with the factory that has multiple decades of experience.
Our products feature a unique painting process that does not warp, crack.
Our PVC shutters feature an aluminium core for increased strength
Before we put your shutters into production we will give you a courtesy call to run you through the process and ensure everything goes smoothly (and correct!).
We deliver Australia wide
Our plantation shutters are an easy install, even for beginners. We have made our measuring & installation instructions rather simple
Enter your measurements on our product pages to get an instant cost & estimate.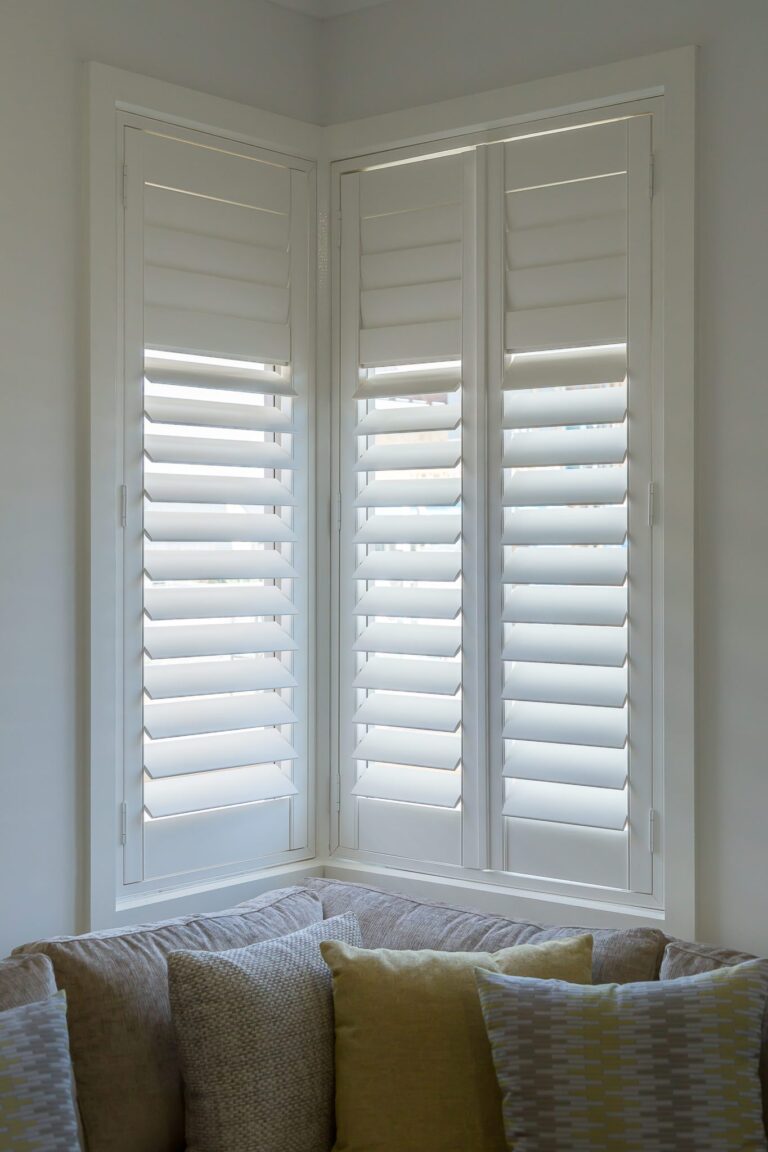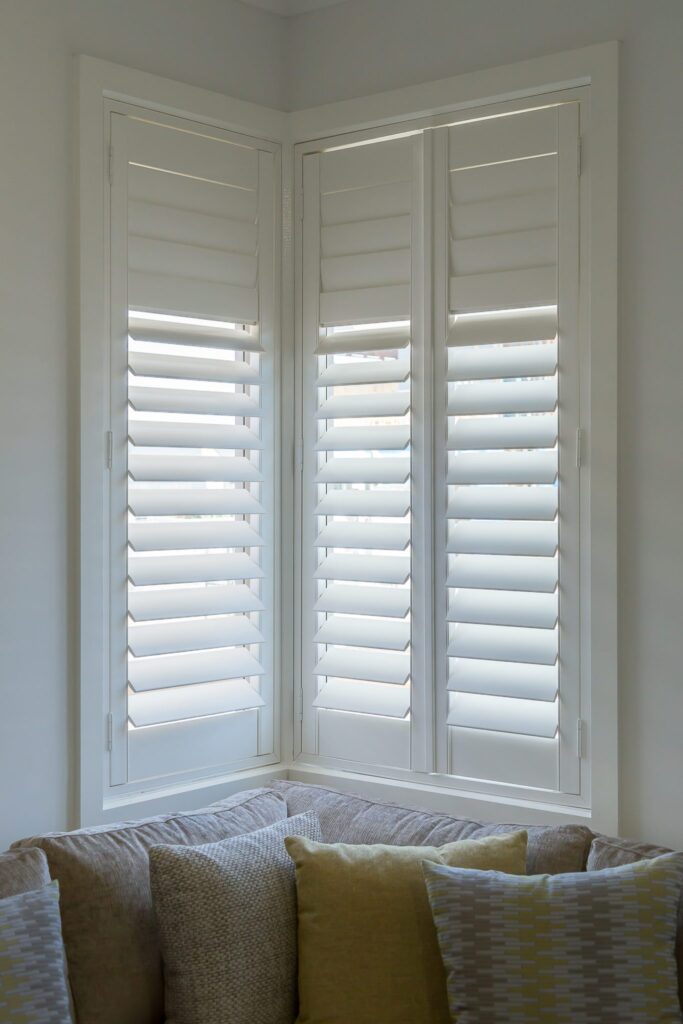 Plantation Shutter Pricing per city
Although we are a DIY supplier, shutter pricing per city for traditional suppliers, no matter where you are located (Sydney, Melbourne, Brisbane, etc) is fairly consistent throughout as listed above.