The Problem with sliding doors
Width
Often they are quite large in width, and some blinds might not be able to span the entirety of your sliding door.
Accessibility
Some blinds such as venetian blinds and roller blinds in certain situations are a hassle to roll all the way up to access your door. Unless of course you are using linked roller blinds, which allow you to open one side independently to access your door, and also linking multiple blinds to achieve greater widths.
The Best Blinds that solve the problem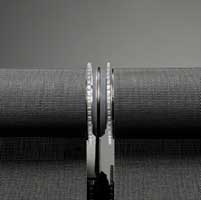 As mentioned above, they can be linked to achieve a larger width. You can add a linked blind on our order form by ticking the optional box and following the instructions in the ? tooltip.
Panel Glide Blinds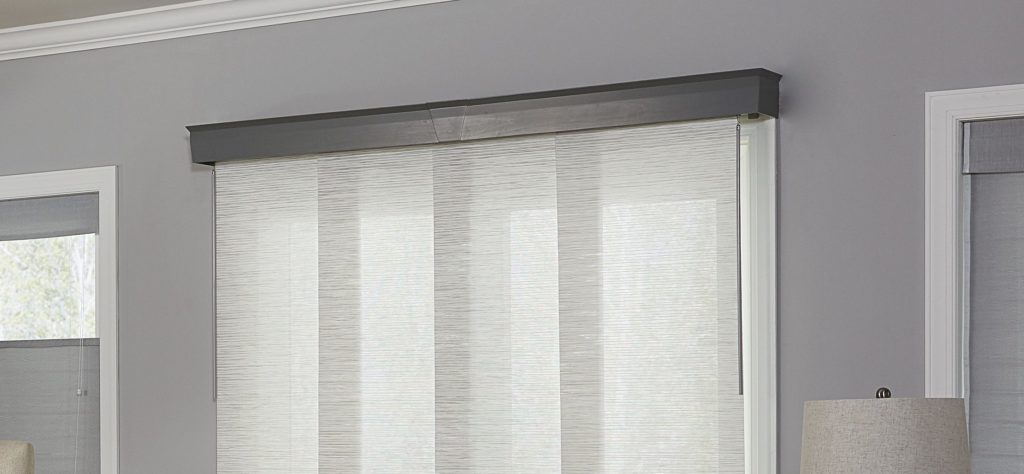 You are able to effortlessly glide the large vertical panels across it's track to access the door, and a panel glide track can be made to very large widths.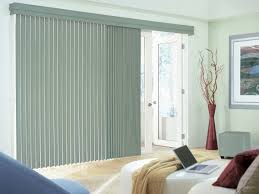 You're able to open just the side where you would like to access your door, vertical blind tracks are similar to panel glide tracks in which they can also achieve very large widths, perfect to cover your entire sliding door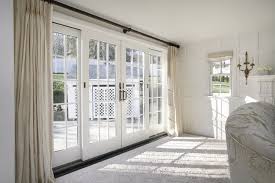 Technically there is no limit to the size you can make your Curtains to on our website, as long as you have a suitable track for it.